Read the guide below the pictures to learn the basics of Philips Hue Wireless Lighting,
or go straight to buying a ​
Hue Bridge and a few Lights
. Then
download Hue Switcher for free
and take a giant leap into the future. The Hue Switcher App has been built from the ground up to make the act of taking out your phone and controlling your lights effortless.
Easy Dynamic Lighting throughout your home​

Guide - Recommended Products:
Philips Hue Bridge 2.0 (Required):
This little box connects to your home's WiFi router and sends commands to the lights. The lights use the ZigBee wireless standard which chains the signals from light to light, re-amplifying it along the way. This method allows increased range beyond what your WiFi router can handle. It also guards against interference from other networks to make sure your lights always respond to your commands. Commands can be sent from any device connected to your WiFi network, including Amazon Alexa. You can even send commands and see current light settings while away from home.
This Bridge starter pack offers a lower price point but without the colored bulbs
.
3rd Generation Light Bulb:
This is the latest Philips Hue Light Bulb, generating the most vibrant colors by far compared to the previous generations. We highly recommend these above the 2nd generation. We do not recommend mixing bulb generations as they will not produce identical colors. If you do end up with multiple generations of bulbs, try to use all the same generation in a single room.
This starter pack includes three bulbs and a bridge
.
2nd Generation Light Strip
: The latest light strip from Philips matches the colors of the 3rd Gen Bulbs, producing all colors vibrantly. You will need to find a way to diffuse the light coming off the LEDs on the strip. Most people hide the LEDs from direct line of sight by placing the strip underneath a counter, behind a head board, underneath a cabinet, etc...
White Ambiance Bulb
: Allows control over the color temperature of the bulb. Place these in areas where you don't need a colored light, but still want the option of syncing the color temperature with the rest of your lights. Color temperature ranges from fluorescent bright white to incandescent very warm. Hit the "Temp" button in Hue Switcher to control every light's color temperature simultaneously.
Single Color Soft White Bulb
: This bulb does not change colors but offers a low price point, a very nice color temperature, and dimming capability. Oh yes, and you can still control it from your phone or Alexa system.
This Bridge starter pack includes 2
.
Dimmer Switch
: Hue Switcher allows you to save five custom light scenes to cycle through when repeatedly hitting the "On" button on the Dimmer Switch. The Dimmer Switch also allows dimming and power off of any Hue product, providing guests an easy way to control the lights
Hue Tap Switch
: The Hue Tap Switch can be programmed with five scenes using Hue Switcher, as well as Dim up, Dim down, and Off commands for multiple Light Groups. The Hue Tap translates mechanical energy into a wireless signal every time you "tap" the button and make it click - this means no battery replacements necessary for the life time of the product.
Motion Sensor
: The Motion Sensor can be programmed to activate light settings based on time of day, motion detected, and no motion detected. If you want to get really fancy, there are various ways of creating very complex rules for all of these sensors using the Philips Hue API.
​
Powered by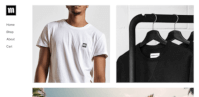 Create your own unique website with customizable templates.